Google ads strategy for small business in 2023
Google Ads or pay-per-click advertising allows your company to be at the top of Google when people are searching for you and your services. So, what's so great about Google Ads? You are appearing at the top of Google when people are actively searching for your services. For every small business Google ads strategy, you can choose the locations you want to sell your services.
If you don't want to sell in a particular city,or somewhere where there is no demand for the services then you can easily block them. Similarly, if there is some place that you think is good for your services, that's doable with google ads.
You also choose the time your ads are shown. If you don't want to answer the phone at 9 p.m. or on a Sunday, that's fine you can tailor your ads as per your convenience. The best thing about Google Ads is you only pay when someone clicks on your ad.
Google Ads, when used properly, can send an avalanche of consumers to your local business, which in turn can double or triple your sales. So, if you are not currently using Google Ads or not applying any Google ads strategy, then you have to start looking at it seriously.
This is so different from traditional types of marketing. Where you would pay for a big batch of leaflets, then hope somebody rings you. Or you would pay to be in a local magazine or in the Yellow Pages and hope someone opens the page on your number.
With Google ads, you only pay for people that are actively interested in your services and are hopping onto your website. Another great thing about google ads is you can stop the campaign whenever you want.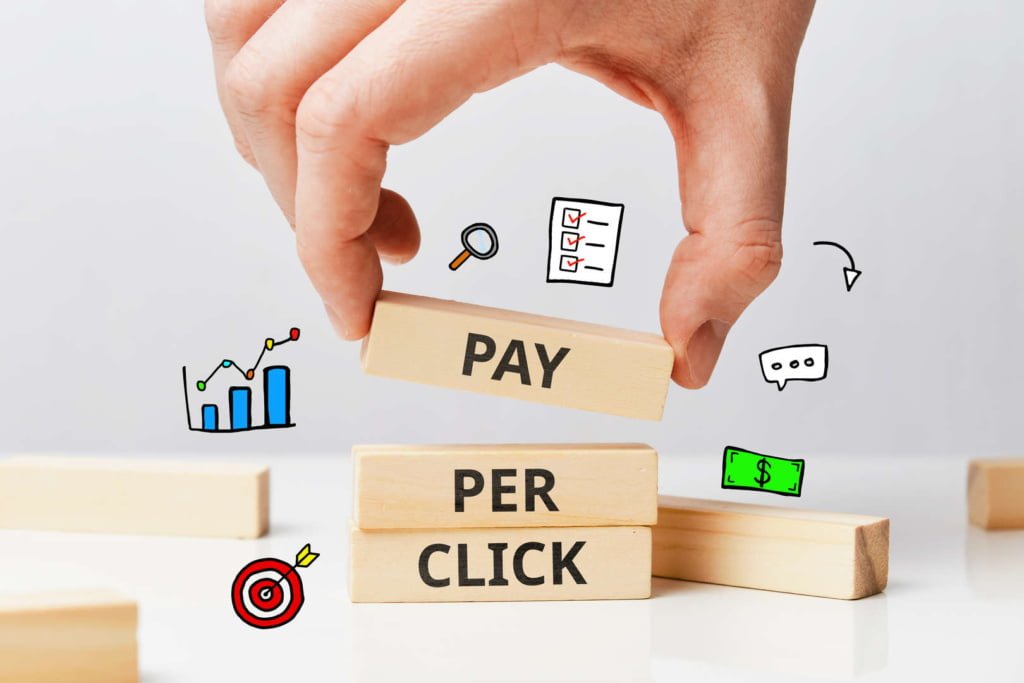 If the diary is full or you are going on holiday, just turn your ads off. Similarly, if you want more sales, you can always boost the spend on google ads to get the phone ringing more.
What we love about Google Ads is you really just make it work around your business. Choose the locations, the times, the amount you are going spend and then watch the phone ring.
How much does google ads cost per month?
The ppc advertising cost of running Google Ads campaigns varies widely, depending on the size of your budget, the types of campaigns you run, and the amount of competition in your industry. Generally, businesses can expect to spend anywhere from $1,000 to $10,000 per month on Google Ads, although there is no set amount.
When setting up a Google Ads campaign, you will need to decide on a budget. This budget should be based on the amount of money you are willing to spend on advertising each month, as well as the types of campaigns you want to run. Once you have your budget in place, you can start targeting keywords and creating ads.
Google Ads charges on a pay-per-click (PPC) basis, which means that you will only be charged when someone clicks on your ads. This means that each click can cost anywhere from a few cents to a few dollars, depending on the keyword and the competition you are up against. You can estimate the cost of running Google Ads by setting your daily budget and dividing it by the number of clicks you expect to receive per day. This will give you an estimate of the cost per click.
In addition to the cost of the actual clicks, you will need to consider other costs such as setting up the campaigns, maintaining them, and optimizing them. These costs can add up quickly, so it's important to factor them in when calculating your overall Google Ads budget.
Overall, the cost of running Google Ads campaigns can vary widely, depending on the size of your budget, the type of campaigns you are running, and the amount of competition in your industry. As a general rule of thumb, businesses should expect to spend anywhere from $1,000 to $10,000 per month on Google Ads.
Here are Few Google ads strategy to get you started.
1. Claim your Google Business Profile
Google Business Profile allows web searchers to easily find information about your business on Search and Google Maps. One of the good things is that GBP is free, very easy to manage, and gives you the control to represent your local business in the best possible way.
2. Use on call-only campaigns
If you want to target the local market and want to generate leads the you should focus on call only campgains, the opportunity to generate more leads through paid search is huge for local businesses and Local PPC Management would be the best option if you want to rank locally.
3. Create contact information representatives with call extensions and locations
When the main location that converts is on your storefront, the primary goal of your Google Ads campaigns should be to drive traffic to your store.
With the call information, listing your address is more than important.
You want to use every relevant ad extension to not only increase your ad's presence on search engine result pages (SERPs), but also to encourage your readers to click through to your site. Having your phone number and other contact information readily available makes it more likely that people will visit your site.
However, in addition to ad extensions, we would also suggest you take advantage of callout extensions and site links to underscore special discounts and offers in your store – as well as a link to other important webpages on your website such as About you and contact us page.
To include location extensions, you'll need to quickly link your Google My Business account to your Google Ads account, if it hasn't already been done (you'll be asked to do this in Ads when trying to add an extension).
For better results, include call and location extensions in your Google Ads campaign
4. Make sure your location targeting is correct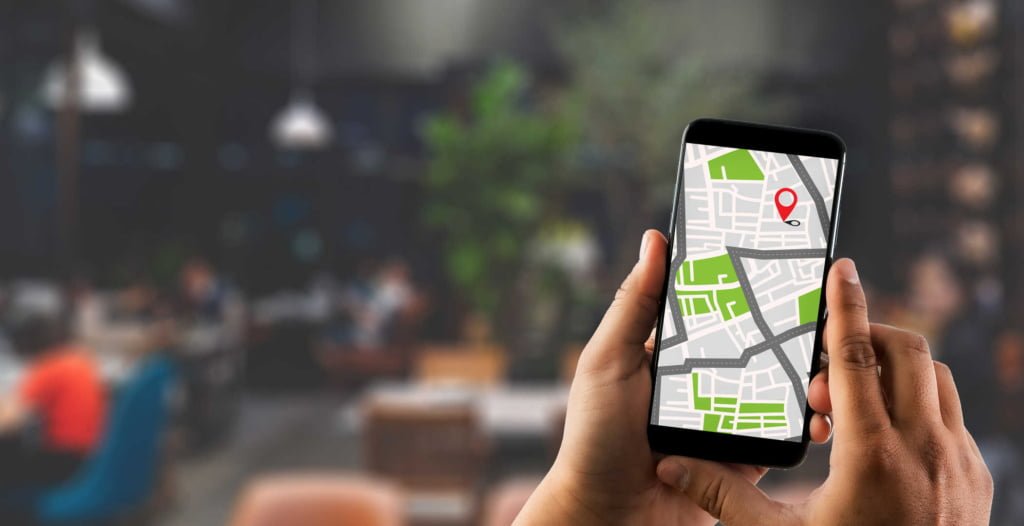 This strategy may seem to all like common sense, but you will be amazed by the number of recently viewed accounts that are either targeting an area that is too large or they are too small.
If you follow a brick and mortar strategy for your business, then you need a happy medium, this is because customers are only going to travel so far to buy your products or services.
Lucky enough, there are many ways you can target your storefront, and if you run multiple storefronts, your campaigns can be duplicated, you want to make location-specific changes to ad keywords and texts Area, and may target different locations differently.
Also, take time to think about the traffic coming to your store and your competition in the area.
For example, if your store is in a rural area with a downtown store, then you can target cities within the downtown area, but you might be closer to the city dwellers (and in the vicinity) Want to get away from the city, for its location in proximity.
Within google ads, select each campaign, then go to the "Settings" tab, then to "Locations". Around the Locations tab, you can get an area, city, or postal card or even more gritty by just clicking on the "Advanced Search" tab and targeting by a particular radius.
5. Get rid of negative keywords
This is very important Google ads strategy as a local business. You should understand that your advertising budget is as thin as it is.
6. Optimized Landing Page
Unfortunately, most local commercial Ads advertisements often point to the homepage of the website and to it.
While this may be fine if you have a lot of amazing and engaging content on your homepage, as well as clear call-to-action (CTA), many times, however, homepages are weak on the content or not all products And provide super general information about services Offered by the organization.
Now you can have a go at setting up Google Ads yourself, or you could choose between the thousands of agencies out there that will look after your account. But why should you choose Webinnovators to create and manage your Google Ads campaign?
1st, if you've ever tried to set it up yourself, you will find that Google will waste your money. There are so many booby traps, and Google is trying to spend your money. With webinnovators, we know all of the tricks, and we'll make sure your Google Ads account isn't leaking cash.
We'll save you time. We would be frequently hopping into your Google Ads account, making changes and optimizing your ads so, that you're spending the least amount of money and getting the most amount of calls.
Do you really have time to sit on your laptop after a day's worth of work and make all these changes yourself? No? Then let us do it for you.
When you work with Webinnovators, we won't work with any of your competitors in your area. You get total area exclusivity with us. Ads are really our area of expertise. We know what we're doing with your account.
We're a certified Google Partner, and we've trained top Ads experts. Unlike a lot of Google Ads agencies, we know you, and we know your industry. We've grown up in it, and we're already getting great results for people that have businesses just like yours.
We can apply the tactics we already know are working for other businesses and make them work for you straight away.
That also means we're not wasting any time or money with trial and error to find out what's going to work. We already know what works what keywords to use. We know what negative keywords to block. And we're ready to start getting you great results today.
But don't just take my word for it. We also provide super clear reporting—none of this confusing mumbo-jumbo spreadsheet with loads and numbers on them. No, we'll give you a super clear dashboard, that allows you to see how your account is performing. This dashboard is also live.
So, you can go and check it out at 3:00 in the morning if you fancy. We have a team of friendly experts that can help you out.
So, if you've got any questions about your account, just give us a call, and we'd be happy to help you out. We have clear, fair pricing. It's a set fee each month for us to manage your accounts.
our prices will always stay the same. At Webinnovators, we don't tie you into any sticky long-term contracts if you're not getting a fantastic return from your Ads, no problem! You can always leave us.
That makes it a lot less risky to try Ads today and see what kind of profits you could get for your business.
Let us tell you something that a lot of ad agencies won't tell you. Ads don't work for every business. It depends on how much competition you've got, what prices you're charging, whether people are looking for your services.
So, what we ask is just give us a call, and we will give you honest expert advice on whether we think Ads could make you even more money.
Head below request a 15-minute call, and we'll let you know whether we think Ads is worth doing to make you even more profitable.
Get free consultation

About us and this blog
We are a digital marketing company with a focus on helping our customers achieve great results across several key areas.
Request a free quote
We offer professional SEO services that help websites increase their organic search score drastically in order to compete for the highest rankings even when it comes to highly competitive keywords.
Subscribe to our newsletter!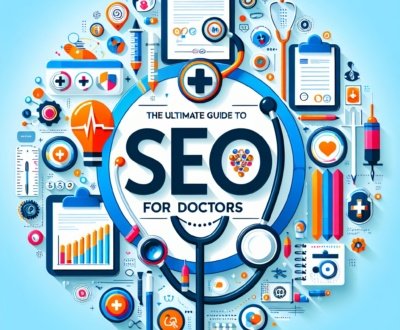 SEO for doctors is paramount in today's digital landscape. Search engine optimization…
[easy-share counters=1 counter_pos="inside" native="no" hide_total="yes" fullwidth="yes" fullwidth_fix="100"]