Audience analysis and segmentation to increase sales and traffic
Content marketers in any field should have the knowledge of their audience. If you find the pain points of your visitors, then no one can stop you from getting significant traffic to your website. For that, audience analysis and segmentation are integral parts after initializing your business or blog.
And also, the most important benefit is that if you find what your audience needs, you will not need to search for new topics. You will never run out of new topics; just solving their problems will do.
What are audiences?
There are many ways to think about audiences. In general, audiences are groups of people who consume content. This can include everything from books and movies to art and news. Different audiences will have different ways of consuming content, and this is often determined by factors like age, location, and interests. As a result, it's important to consider audience analysis and segmentation when creating content in order to ensure that it is effective.
It is of utmost critical to understand your audience in order to communicate effectively and what they are looking for. An audience is a group of people who you are communicating with and who you are trying to influence. When you are creating content, you need to keep your audience in mind so that you can create something that is relevant and interesting to them.
What is Target Audience Analysis?
When you perform a task of identifying the location, gender, demographics, age, interests, preferences, and many other aspects of a particular group of people is known as Target Audience Analysis.
Remember one thing,
For many customers having good content doesn't really matter; having the RIGHT content matters a lot.
If you want to create a successful business model, then this is one of the keys to your success.
"Don't just create content to get credit for being clever – create content that will be helpful, insightful, or interesting for your target audience." ~ David Ogilvy
This helps you to better plan your new products, new topics, future communication strategies with your visitors, and search for new ones.
Types of audience segmentation
When developing a marketing plan, there are many ways to differentiate your audience into groups. The most important thing is to make sure you are targeting the right people with the right message. Here are the most common ways to do audience analysis and segmentation into groups:
1. Demographics,
2. Psychographics,
3. Behaviors.
Importance of audience analysis
As a business owner, you know that your target audience is key to the success of your product or service. But what happens when you don't take the time to properly analyze your audience? When you ignore audience analysis and segmentation, you could end up with a product or service that doesn't resonate with your target market, costing you time and money.
That's why it's important to do a thorough audience analysis and segmentation before launching a new product or service.
How can audience segmentation enhance your inbound marketing efforts?
The internet has a vast amount of users, which can make marketing efforts seem like a needle in a haystack. How can you make your marketing more effective? Segmenting your audience is one way to do this. By doing a proper audience analysis and segmentation, you can more effectively target your content and campaigns, resulting in a higher ROI for your marketing efforts.
Numerous benefits come with properly segmenting your audience. When you know who you're marketing to, you can more easily create content that appeals to them. You can also target your marketing efforts more efficiently, which can save you time and money.
Need for an audience Analysis and segmentation
• You can target a specific group of people with your products.
• Content marketing strategy will become more cost-effective.
• You will create new content and specific topics and become more competitive.
• Research and target only the audience interested in your services.
• Increase your income with an improved conversion rate.
• Increase customers' return rate, and build long-term relationships by solving their problems.
How to plan your audience analysis and segmentation?
How to conduct segmentation research? This is one of the common questions we receive from our customers. Initially, you should not focus on the income part. Focus and give enough time to every content that is needed by the audience, even if the content cannot sell or will sell products in small amounts.
And if you already have good products, then use your time for the products which will benefit you more.
Collect your visitors' information with tools like Hellobar.com and email clients like convertkit, Aweber, etc.
"Focus on identifying your target audience, communicating an authentic message that they want and need and project yourself as an "expert" within your niche." ~ Kim Garst
Also, try to collect the email of your competitor's visitors. With buzzsumo.com, you can find out the person who has shared any blog. Find more ways to collect emails through Google.
You can send your visitors a form to fill out or just put it between your content. The form will consist of topics related to your niche. What visitors want, let them ask you with that form.
Research before publishing product/content
If you already have a good experience with your content and product, then it's awesome. But most of us have to do some research.
Once you find out your visitors' problems and you are ready with the niche, it's time for deep research. Creating and publishing content or products with less knowledge can be less profitable for you.
With less knowledge, you will lose the audience you have targeted.
Your service will be opted by fewer visitors resulting in a loss.
"I think a mistake a lot of people make is to identify a target audience and then work backwards into creating a product for them." ~ Ricky Van Veen
The credibility of your product or website will reduce, resulting in a low customer return rate.
How to analyze your product?
First of all, gain complete knowledge of your products and services.
Find out, ' Is your product useful? '
Personally, use your own product. If you have any tip as a product, then try that tip and see if it works. It should benefit you, then only it can benefit others.
For example, I gave you an idea to collect emails of your competitor's visitors. This idea is used by us in every blog and has benefited us greatly.
Try to get complete knowledge of your product. For example, if you are making a blog on "Top 20 toys for 5-year-old kids,". Then you should gain complete knowledge of at least the Top 40 demanding toys.
Yes, you cannot use them. But the research your visitor has to do to select one toy. You should already have that knowledge and watch enough videos about those toys.
If possible, give them a way to contact you personally via WhatsApp or call. Helping personally creates relationships.
4 ways to analyze your audience
1. Demographic analysis
Information like age group, gender, geography, occupation, etc. can make a lot of difference in audience analysis.
Start with a basic knowledge of age and gender. Age observation matters. Teenagers will like more
fancy content and products. They will be more likely to earn money, and people of 25+ age will have different problems. They can even buy your products.
Male will get attracted to different content and females towards different.
Finding your audience's location helps you know about their culture and festivals and with that information, you can sell different products.
For running a paid ad campaign, location is necessary; you can show your ads to the community you want.
Knowing the occupation helps to set the cost of your product if there are people who can afford costly products.
You're giving an idea of a toy; then you can suggest costly products to businessmen, managers, etc.
Classify your audience on these factors and select your strategy to deal with them.
2. Behavioral Analysis
Observe what your audience likes to do and how they collect information.
At what time they are active (online) helps to send them notifications of your product and content.
Track the interest of your audience. What they like to do and what they are most interested in can be found through social media.
This will help you to create stories that engage them. They will find your content more interesting and valuable.
3. Media Analysis
Find out what they use to gain information like reviews and news. Which platforms do they trust the most. You can post on platforms like Quora, and Pinterest .
Knowing about their interests and websites they visit can help you to grow. You can start giving the value these websites or media platforms are giving.
If possible, you can pay these platforms to promote your product and services.
4. Competitive Analysis
Keeping an eye on your competitors who are already doing well is a good job to do.
You should find out the topics which are loved by the audience. Improve that topic in your way and publish.
There must be content gaps that are to be filled by you. How to find out content gaps?
Observe your high-ranking, high-authority competitors and observe your low-ranking, low-authority competitors.
You will find some topics in which your low-level competitors are doing good and similar topics are not available on the high-level competitor's website.
Follow your competitors on social platforms. Engage in the conversations of their followers. Give them solutions and attract them and also learn from them how to manage your social media, conversations, etc.
Conclusion
With this, you have 4 ways to to do the audience analysis and segmentation and increase traffic on your site.
Firstly classify on the basis of age, gender, location, occupation, and process, as described above.
Second, Most people have a similar time of working.
Third, observe the social platforms they trust.
And last but not least, analyse your competitors' work.
Was my blog post helpful to you? Is there any more information you want? If you have any suggestions related to this topic, then please let us know. Comment and share your experience with us.
FAQ
Why are audience analysis and segmentation important?
Answering these questions is important because it will help you determine what content to write and how to market your blog. By understanding your audience, you can create content that appeals to them and that they will be more likely to share with their friends.
What does it mean to segment your audience?
There are a lot of ways to segment your audience, and it really depends on what your goals are. But, in general, segmenting your audience means dividing them up into groups so that you can better target your marketing efforts.
What is an example of a segmented audience?
An audience is typically segmented by multiple criteria including age, gender, geographic location, income, ethnicity, and education.
What are the 4 methods of segmentation?
There are many ways to segment a market, but four of the most common methods are by geographic location, by demographics, by psychographics, and by benefit.
About us and this blog
We are a digital marketing company with a focus on helping our customers achieve great results across several key areas.
Request a free quote
We offer professional SEO services that help websites increase their organic search score drastically in order to compete for the highest rankings even when it comes to highly competitive keywords.
Subscribe to our newsletter!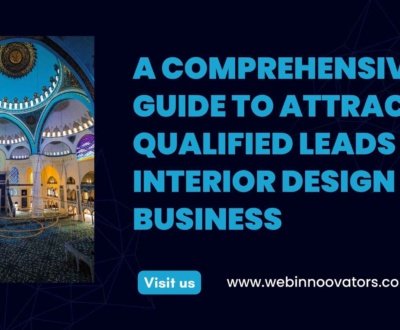 As an interior designer, generating leads for interior design business is crucial…
[easy-share counters=1 counter_pos="inside" native="no" hide_total="yes" fullwidth="yes" fullwidth_fix="100"]