Digital marketing strategy for travel agency-Attract more customers
Developing a digital marketing strategy for a travel agency involves unique considerations compared to other businesses. To attract customers and convert them into leads and sales, a travel agency needs to take into account the customer journey for someone planning a trip. This journey may include researching online, comparing prices, booking flights and accommodation, and searching for activities and tours.
Table of Contents
In this article, we'll share with you the top 10 Digital marketing strategy for travel agency.
Create a User-friendly Website
Invest in SEO
Create Compelling Content
Use Targeted Advertising
Take Advantage of Social Media Platfrorms
Use Email Marketing
Use Retargeting Ads
Offer Discounts and Deals
Collaborate with Other Brands
Use Influencer Marketing
1. Create a User-friendly Website
Creating a user-friendly website for a travel agency is the most essential digital marketing strategy for travel agency to market the services they offer. It should allow customers to easily find and book the services they need, such as flights, hotels, and activities.
The website should also have a clear navigation system, provide relevant information, and be optimized for mobile devices. Additionally, incorporating visuals such as photos, videos, and interactive maps can help make the website more engaging and attractive to potential customers.
LEARN MORE ABOUT OUR WEB DEVELOPMENT SERVICES
2. Invest in SEO
If you want your travel agency to be visible online, you need to invest in SEO. Search engine optimization will help you gain more website visibility in search engine results pages (SERP) so that more people will find it when they search online related to your business's offerings.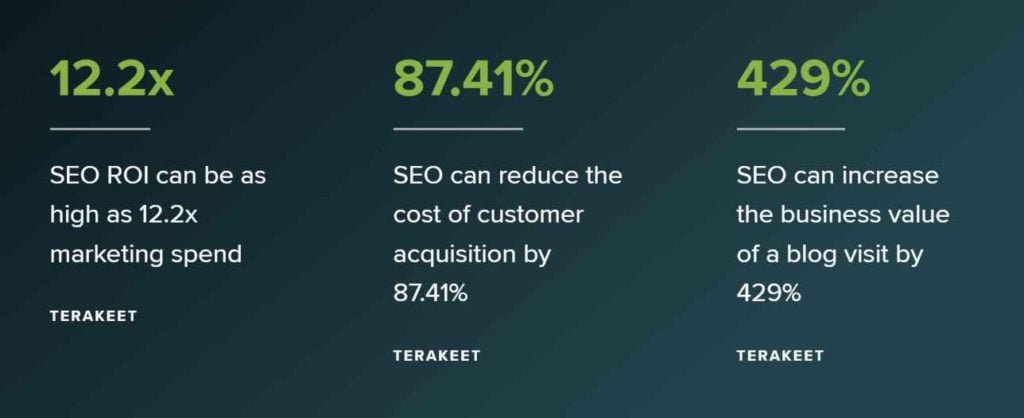 "According to Terakeet, SEO can have a high return on investment (ROI) of up to 12.2x the marketing spend, and can cut the cost of acquiring new customers by an average of 87.41% compared to digital advertising."
Additionally, SEO can increase the business value of a blog visit by 429%. These statistics demonstrate the tremendous potential of SEO for businesses looking to increase their online presence and maximize their returns.
When people are looking for travel information online, they will use specific keywords or phrases. Make sure to include these keywords in your website content, as well as in the titles and descriptions of your pages.
By doing this, your website will be shown on the SERP results and will help google to understand what your website is about and match it with relevant searches.
"According to Internet Live Stats, google process more than 99,000 searches every single second, and it has more than 8.5 billion searches every day"
For off-page SEO activities, make sure to create a few backlinks. There are many online directories that list travel agencies. Make sure your agency is listed in as many relevant directories as possible.
3. Create Compelling Content
In order to attract attention and drive traffic to your website, you need to create compelling content. This could be blog posts, infographics, videos, or anything else that is interesting and useful.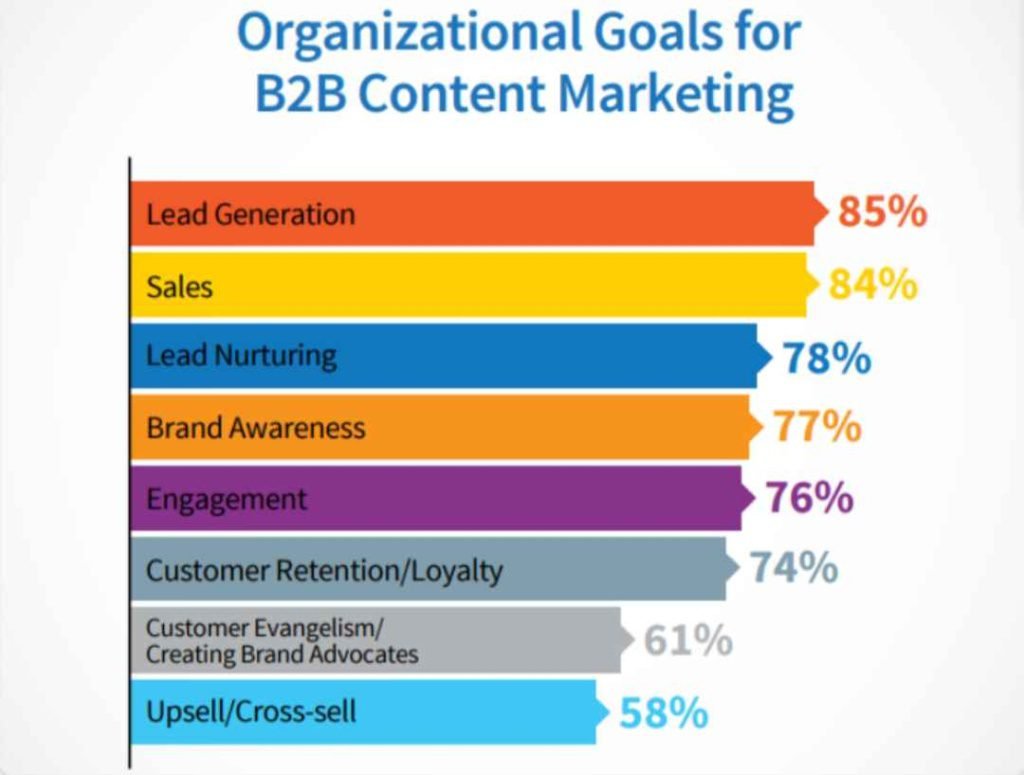 4. Use Targeted Advertising
If you want to reach a specific audience, the most important digital marketing strategy for travel agency is to use targeted advertising. This could involve using Google Ads or Facebook Ads to target potential customers based on their location, age, interests, or other factors.
There are several factors to consider while optimising ads for a travel agency. First, make sure to target your ads to people who are interested in travel. This can be done by using keywords that relate to travel, such as "vacation," "destination," or "travel."
Second, make sure your ads are relevant to the travel agency's offerings. This means using images and copy that highlight the agency's unique selling points, such as its experience, destination knowledge, or exclusive deals.
Finally, make sure to include a call to action in your ads, such as "Book Now" or "Get a Quote." This will encourage people to take the next step and contact the travel agency to learn more about its services.
5. Take Advantage of Social Media Platfrorms
Social media is an excellent way to connect with prospective and existing customers. Use it to promote your travel agency, share interesting content, and offer exclusive deals. It can be the most effective digital marketing strategy for travel agency to increase Brand awareness.
In order to optimize social media for a travel agency, it is important to consider the following:
Who is the target audience?
What type of content will be appealing to the target audience?
What are the social media campaign's objectives?
How can social media be used to reach those goals?
Once these questions have been considered, it will be easier to create content and strategies that will effectively reach the target audience and help to achieve the desired results.
Here are a few tips to start promoting your business on social media:
Use engaging visuals that capture the essence of travel when posting on social media.
Create posts that highlight different travel destinations and services offered by your travel agency.
Post about the current offers that you are running. You can post about Holiday discounts or Discounts for Honeymoon couples.
Interact with customers by responding to comments and questions in a timely manner.
Track and analyze the success of your social media campaigns to gain insight into what works and what does not.
Take advantage of new features and trends on social media to keep your campaigns fresh and engaging.
6. Use Email Marketing
Email marketing can be a highly effective digital marketing strategy for travel agency to promote a business and a great way to stay connected with your consumers and promote your travel agency.
To optimize email marketing for a travel agency, consider using a tool like Mailchimp. Mailchimp allows you to create beautiful email newsletters, which can help promote your travel agency to a wider audience.
With the help of Email marketing, you not only increase your chance of being visible in front of your audience but also act as the most reliable channel to increase your sales.
You can also use Mailchimp to track the performance of your email campaigns, so you can check what is working and what is not.
7. Use Retargeting Ads
If you're not familiar with retargeting ads, these ads are ads that are shown to people who have already been to your website. This is an excellent digital marketing strategy for travel agency to continue to be at the forefront of their minds and to improve the likelihood that they will book a trip with you.
8. Offer Discounts and Deals
Offering Discounts and deals would be the most effective Digital marketing strategy for travel agency. Everyone loves a good deal, so be sure to offer discounts and deals on your travel services. This could include a discount for booking early, a package deal, or anything else that will save your customers money.
9. Collaborate with Other Brands
If you want to reach a bigger audience, consider collaborating with other brands. This could involve partnering with a hotel or airline or working with another travel agency.
10. Use Influencer Marketing
The use of influencer marketing is an excellent method for promoting your travel agency to a more substantial audience. Find people who are influential in your field and can promote your brand to the people who follow them.
Conclusion
By following these steps, you can build a strong digital marketing strategy for your travel agency that will attract customers and convert them into leads and sales.
A digital marketing strategy for a travel agency should take all of these steps into account. To attract customers, you'll need a strong online presence with lots of informative content.
You'll also need to be visible in search engines, so potential customers can find you when they're researching their trip.
Once you've attracted a customer, you need to be able to convert them into a lead by getting them to provide their contact information. And finally, you need to close the sale by getting them to book their trip with you.
Download the Full Article to read in your free time!
---
Hire an Expert
Are you looking for a digital marketing consultant for your travel agency? Look no further! At Webinnoovators, we specialize in creating effective marketing plans to help Tour agency owners succeed. Our plans include an in-depth analysis of where you are currently, what you need to do, and what your competitors are doing. Contact us today at hello@webinnoovators.com or fill out our contact form to receive a FREE Tour agency marketing plan.

About us and this blog
We are a digital marketing company with a focus on helping our customers achieve great results across several key areas.
Request a free quote
We offer professional SEO services that help websites increase their organic search score drastically in order to compete for the highest rankings even when it comes to highly competitive keywords.
Subscribe to our newsletter!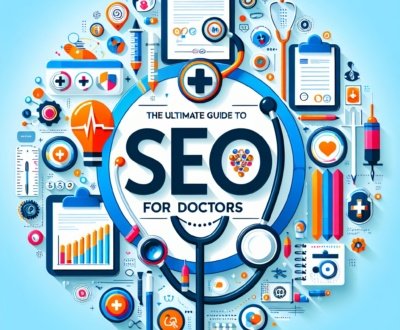 SEO for doctors is paramount in today's digital landscape. Search engine optimization…
[easy-share counters=1 counter_pos="inside" native="no" hide_total="yes" fullwidth="yes" fullwidth_fix="100"]