7 Ways to Strengthen the Bond Between SEO and Website Design
Search Engine Optimization (SEO) and good website design are crucial in today's digital world for businesses of all kinds to find and keep consumers. Website design, is accountable for producing a visually appealing platform that engages users while SEO drives conversions. But it's important to remember that search engine optimization and the website design aren't two distinct processes; rather, they're two halves of a whole that serve to accomplish the same thing.
There must be harmony between SEO and website design for any website to succeed. Therefore, to create an effective online presence, businesses must strengthen the bond between SEO and website design.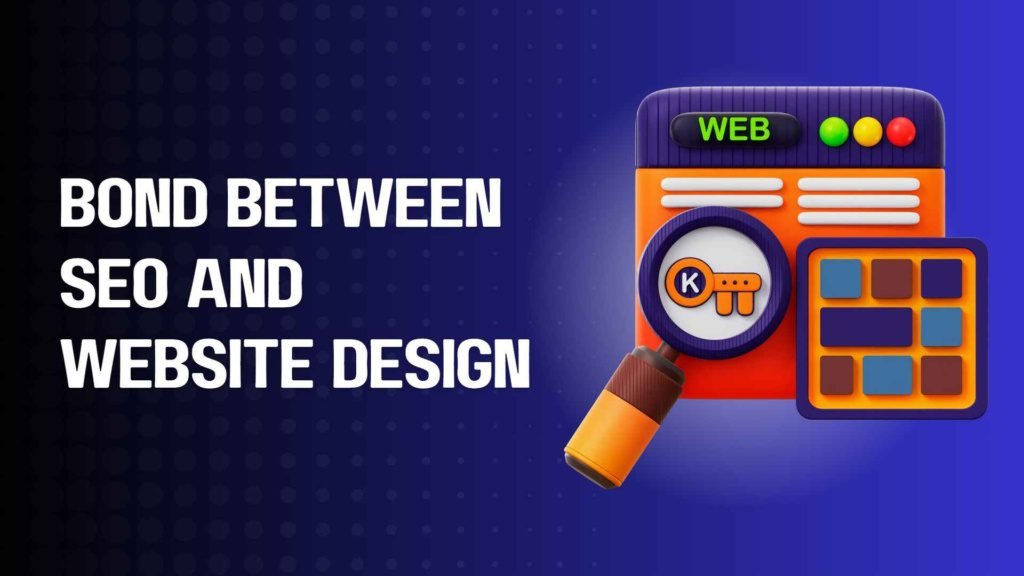 Why Are SEO and Web Design Important?
Ensuring that a website is designed and developed in a way that is search-engine friendly is primarily one of the many reasons why SEO web design is very important. Here are some of the other reasons why SEO web design matters:
Better Search Engine Rankings
SEO web design benefits by improving search engine rankings by optimizing the design features like images, GIFs, Video, meta tags, content, and overall page structure. It will, in turn, aid the website in attracting better organic traffic.
Improved User Experience
Making the website quick and easy to navigate, faster loading speed, and feeding high-quality content are all hallmarks of a well-designed website that prioritizes SEO web design.
Increased Visibility
A website's visibility will potentially increase with a user-friendly design and better search engine rankings. So due to this improved visibility of your website, it can generate leads, additional traffic, and great sales.
Competitive Advantage
Having a well-designed website that is optimized for search engines can provide a business an advantage in today's Internet-driven digital market, where millions of websites compete for users' attention.
In short, SEO web design is necessary for businesses to succeed online. It assists in improving user experience, visibility, search engine rankings, and, lastly, competitiveness.
7 Ways To Strengthen The Bond Between SEO And Web Design
Now that you understand the link between SEO and web design. Let's look at the specific aspects of your website which would enhance them for SEO website design which affects both web design and SEO. Here are the seven ways to achieve this:
Collaboration
The SEO team and web design team must be encouraged to collaborate and communicate with each other. Ensure that both camps are aware of each other's goals, strategies, and limitations for easy cooperation. Try encouraging them to incorporate SEO and web design best practices by devising a cohesive plan together.
Mobile Optimization
Your web design has to be optimized for a mobile device and be mobile-friendly. More importantly, your web design needs to be mobile-friendly, which can affect the user experience (UX), and furthermore, you can see a drop in search engine rankings.
Site Speed
The web design must be optimized accurately to load faster. Loading the website quickly is crucial for search engine ranking and user experience. So the web design and SEO teams must work together to rationalize load time or speed per benchmarking and optimize the website's performance.
User Experience
Focus on your user experience in your website design. You must make sure that your website is easily navigated, as it gives a positive experience and is visually appealing. So if your website provides your users with a reasonably good user experience, it can lead to better conversions, increased engagements, and gradually enhance your search engine ranking.
Content Optimization
Make sure by working closely with your SEO team to integrate features with the web design so that it boosts content optimization. Feed specific components to your website to add new content, update or modify existing content, and enhance the search engine rankings.
Structured Data
Add structured data to your web design. Websites with better search engine results and higher click-through rates often include more structured data on their pages.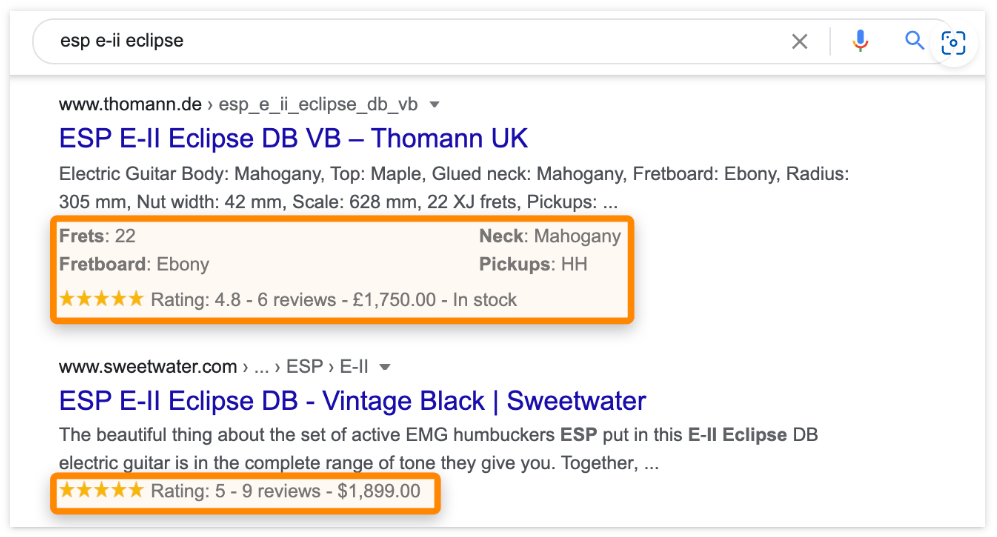 Ongoing Maintenance
Websites and search engine optimization strategies should be regularly updated and maintained. It's important to stay abreast of developments in website architecture and search engine optimization methods. Maintaining a solid relationship between your SEO and website design teams can be aided by regularly reviewing your website's performance and making improvements as needed.
Make SEO And Web Design A Success For Your Website
Below mentioned are a few suggestions to enhance your website web design and SEO:
Establish A Fair Website Framework
When your web design is more structured and organized, it becomes easier for various search engines to identify your website and index pages in them. Please make sure your pages are connected sensibly and use a clear hierarchy.
Make Your Website Load Faster
Both the user experience and search engine rankings depend on how quickly a website loads. You can decrease loading speed by using optimized pictures, compressed data, and minimized code.
Use Relevant And Engaging Content
To draw in and keep website visitors, use content that is both informative and interesting to your intended demographic. Use keywords strategically to improve search engine optimization.
Make Use Of Responsive Design
Responsive design guarantees that your website will appear great and function efficiently on desktop computers, tablets, and mobile phones. This is crucial for search engine optimization and user experience.
Focus On User Experience
Search engine rankings take into account how well your website functions for the user. Be sure your website is user-friendly in terms of navigation, has prominent calls to action, and overall experience.
Conduct Keyword Research
Do some keyword research to learn which terms your potential customers are using to find goods and services like yours. Use these terms across your website, especially in meta tags and descriptions.
Optimize Meta Tags
Meta tags are a type of HTML element that tell search engines relevant details about your website. Title tags and meta descriptions should be optimized with keywords and exciting language.
Build Backlinks
Backlinks are links that are placed on other websites and lead back to your own. They help improve your site's visibility in search engines. Create content that is so good that other websites will want to link to you.
Monitor And Analyze Your Website Performance
Keep an eye on data like pageviews, time on site, and bounce rates with the help of analytics software. Using this method, you can gauge the efficacy of your SEO work and pinpoint problem spots.
By sticking to these methods, you can build a website that will look visually appealing and that it also performs well in search engine results.
Conclusion
Hopefully, this article has shed some light on the intricate connection between web design and search engine optimization. Since SEO and web design go hand in hand, the two must complement each other.
It is necessary for you to keep yourself updated with new trends and techniques being developed since SEO practices are continuously changing these days. Understanding and reading up on SEO practices will help you to understand the working of search engines, and it would benefit your website to show in higher search results.
For enhancing SEO visibility keeping track of your website performance is vital. Analytical Tools like Google Analytics and Search Console will help you monitor your website performance and can guide you in the areas of improvisation which would benefit your website to optimize and provide greater SEO visibility.
About us and this blog
We are a digital marketing company with a focus on helping our customers achieve great results across several key areas.
Request a free quote
We offer professional SEO services that help websites increase their organic search score drastically in order to compete for the highest rankings even when it comes to highly competitive keywords.
Subscribe to our newsletter!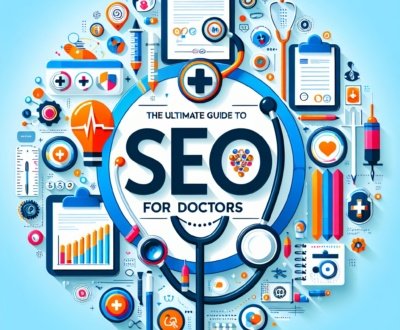 SEO for doctors is paramount in today's digital landscape. Search engine optimization…
[easy-share counters=1 counter_pos="inside" native="no" hide_total="yes" fullwidth="yes" fullwidth_fix="100"]